We know it can be hard to find that perfect gift. Especially for a big occasion like a wedding anniversary, wedding day or birthday. Because what do you get them, when they have everything?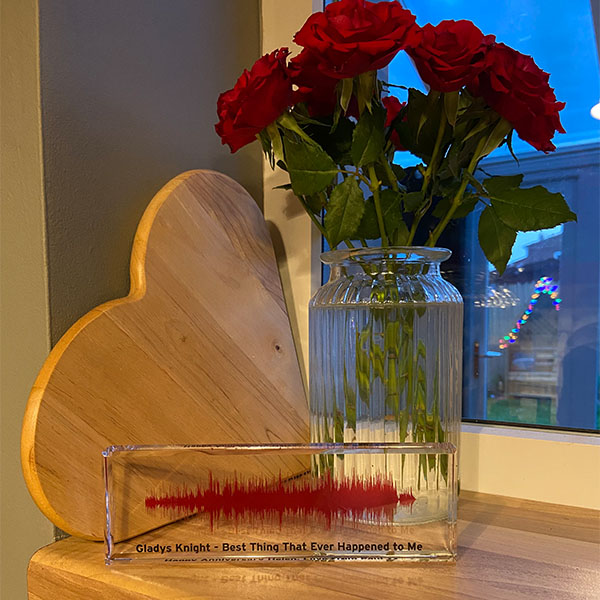 Personalised Sound Wave Blocks
This Personalised Sound Wave Block is the perfect gift for any occasion, but especially an anniversary. Capture that special memory forever with any song of your choice.
With 11 colour options, these blocks are fully customisable. You can add any message or the name of the song to the front and bottom of the block. So you can really make it personal to your partner, best friend or someone special in your life.
---
---
---
In addition to these Personalised Sound Wave Blocks, we also have other blocks and plaques inspired by music. Including our song plaques with both modern and retro designs. Also a song and photo plaque, allowing you to add a photograph to the memory. All of these items are fully customisable, with any message and colour you want. You can find these in our Personalised Blocks & Plaques category.
---
We are most active over on our Instagram page. There we post exclusive content, new releases and giveaways for our customers. Make sure to follow us so you don't miss out. In addition, we also have a mailing list. Our mailing list subscribers are the first to know about new offers, deal and exclusive discounts. New subscribers also receive 10% off their first order, so why not sign up today?