These Coin Display Stand have been designed to present these coins in a simplistic and modern way. We have three variations available, depending on the type required. The NHS Covid-19 commemorative coins were gifted to staff members as a symbol of gratitude. Also, it symbolises their hard work and dedication throughout the pandemic.
---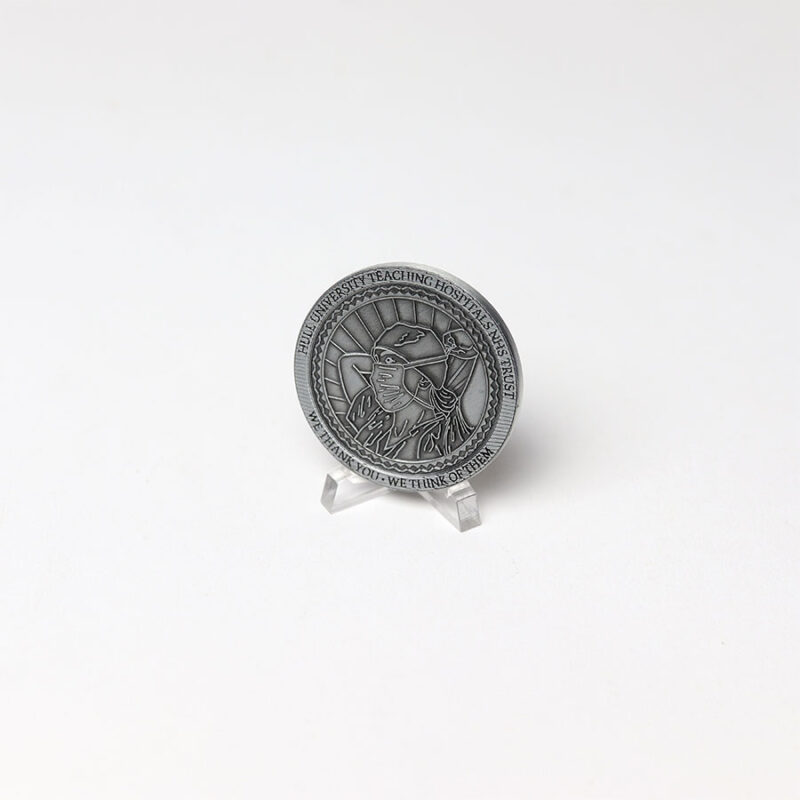 NHS Clear Acrylic Mini Coin Display Stand
Made from 4mm thick clear acrylic, these stands are available individually or as a set of 5. The simple slot together design holds the coin in place, either in its protective sleeve or on its own.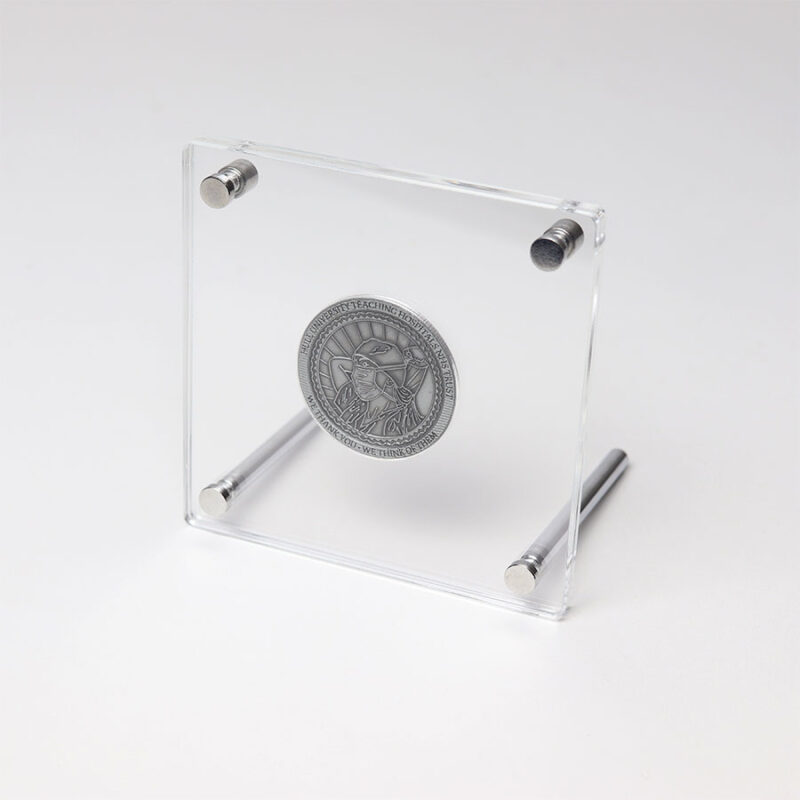 NHS Clear Acrylic Coin Display
Then we have this design, made from 3mm thick clear gloss acrylic, this display is designed to hold the coin in place. With chrome legs and screws, the three pieces of acrylic hold the coin to create a free standing presentation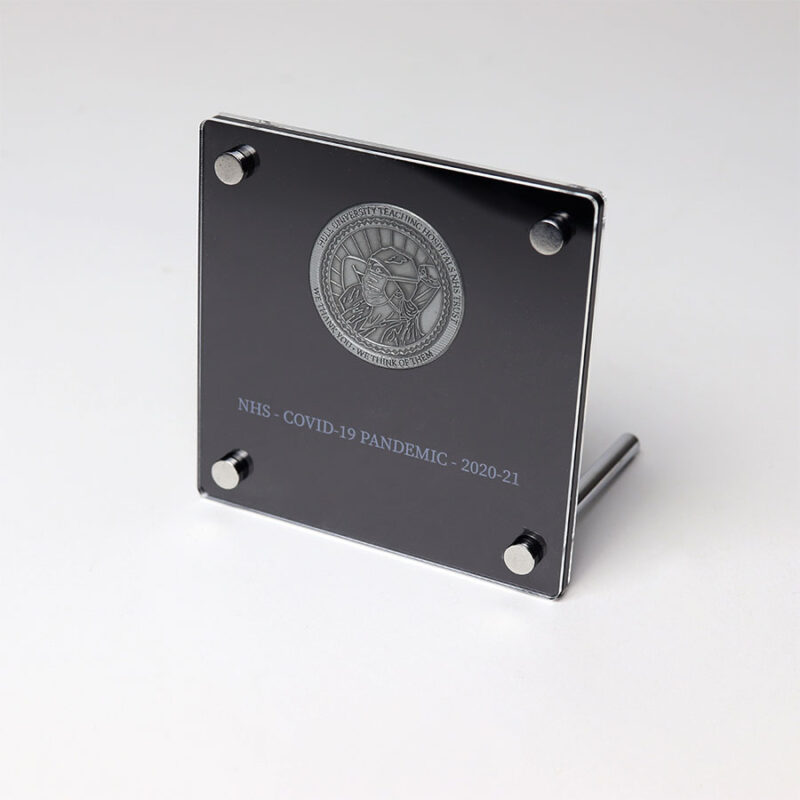 NHS Printed Acrylic Coin Display Stand
Finally, with a similar style to the Clear Coin Stand, this printed version states what the coin is for, with "NHS Covid-19 Pandemic 2020-21" on the front. Availa
---
Bobo and Bob not only have a wide range of display items, we also offer a custom product service. We can create new products designs specifically for your needs.
Need a bespoke product? Contact us via our social media or in addition, email us at info@boboandbob.co.uk.